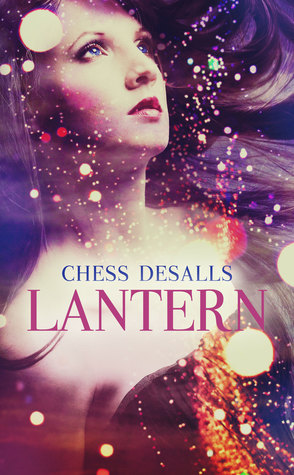 Review: Lantern - Chess Desalls - December 2015
Lantern is firstly a quick read as it is a novella story rather than an actual book , it is set in contemporary times though it does have flashbacks to another time which I would have guessed as a centuries ago from the few details the reader is given throughout the pages. The book starts in a tiny village where a teen boy Jared is working for a Lantern maker - Jared also has a wooden leg. The story then jumps back to contemporary times where a teen girl Tori is staying at her grandmother's house along with her family and the book leads up to Halloween. During her visit she goes for a walk and discovers near the end of the property , an old lantern. Inside it is a little boy - this part made me think of a cross between Pinocchio and Peter Pan -Tinkerbell. Throughout the rest of the story, we read as Tori strikes up a friendship with Jared and tries what she can to free him from the lantern. Can Tori free Jared from the Lantern before Halloween or will he be stuck inside forever ? What will happen to Jared if freed ?
Lantern was one of those cutesy teen reads , that if you are wanting something fast-paced and quick - then it is the perfect read for you.