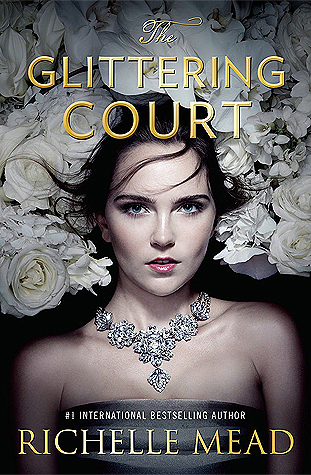 Review: The Glittering Court - Book #1 Glittering Court Series - Richelle Mead - April 2016
As a fan of The Selection series by Kiera Cass , when I read this was similar I knew I had to read it as I love these sort of books . However , when I got to it - it wasn't personally to me like The Selection at all - it was more like The Chemical Garden series by Lauren DeStefano or The Jewel by Amy Ewing. In The Glittering Court, we meet a high society girl whose family fortune is dwindling and the only course of action is to marry into a family whose wealth is higher but whose family name is on the same level as her lineage. This is not the life she wants for herself, so she decides to steal her maid Adelaide's identity and join what is called The Glittering Court. The Glittering Court is a school for the impoverished and teaches them how to be ladies of society . At the end of the school year, what is known as the Season - the ladies are taken to the capital Adoria and then brought by men of the society that are wanting wives. During her time at The Glittering Court, Adelaide falls for Cedric Thorn whose father is the one who delivers the girls for the training. He is the only one who also knows her true identity and if they were both caught - it would have dire consequences on the both of them. Can Adelaide disguise herself and fit in or will she draw more attention to herself and show her true colours ? Can she pass herself as a commoner or will someone discover her true identity and have her sent back to the life she tried to escape from ? Find out in The Glittering Court by Richelle Mead. For me personally, I found this book to be a little disappointing and too slow paced for me as was
more of a Finishing School type novel rather than The Bachelor style of The Selection. However if you loved the above books and wanting a new YA read , check out The Glittering Court by Richelle Mead today.