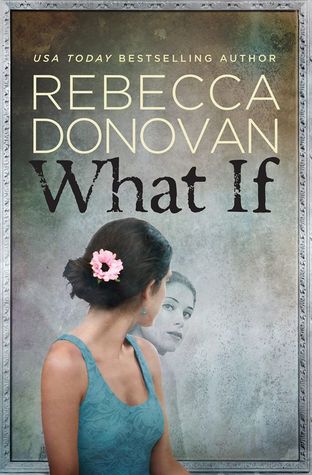 Review: What If ? - Rebecca Donovan - September 2014
Have you ever read a book and then gone to write a review , but realised that the review is actually going to be a hard one to write as you don't want to give away the story but you want to share it with the world ? For me , that was Rebecca Donovan's latest book. I had previously read her Breathing Series and I adored it to pieces - I even cried with some of the chapters , so when I saw she had a new one out I knew I had to read it and just so readers know, this book has taken me two weeks to get around to writing the review -life has been hectic. The book starts off with Cal Logan , during his childhood growing up he was friends and then slightly obsessed with a girl called Nicole Bentley. Once they graduated, they all lost touch with Nicole - it's like she vanished. Now thousands of miles from home at College, Cal sees a girl who looks just like Nicole except her name is Nyelle Preston. Nyelle is the complete opposite to what Nicole was like , in fact most would probably call Nyelle crazy and impulsive and during this book I started wondering as an angle to whether Nyelle in fact had a mental health issue . During this book , we read as it flips between Pre-College with Cal , Nicole and his other friends and to now - College tense with Nyelle. Are the two connected or is it simply a case of Doppelganger syndrome ?
I shall finish with this last sentence and leave you with the words of if you loved Hopeless by Colleen Hoover and Lisa Renee Jones's series The Secret Life of Amy Benson - you will love Rebecca Donovan's book "What If".