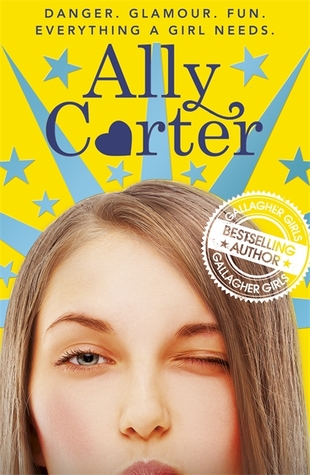 Review: See How They Run - Book #2 Embassy Row Series - Ally Carter - January 2016
Grace is back for more adventures, though of course she is being viewed as crazy and unstable - it's all understandable as she discovers the truth surrounding her mother's death and the real person who shot the gun who killed her mother. If that wasn't enough, she is still being watched by the Scarred Man and is about to learn that as the daughter of on Adrian female - it is her turn to take a place into a secret society of Librarians who take care and preserve the actual Adrian History. This is a time honoured tradition that gets passed down through the female line when they turn sixteen. As Grace does some digging around the Society, she will learn that maybe this is what got her mother killed but what in particular ? As the book goes along , we read as Grace's older brother and a friend come home but only one will make it back to shore and as more people whom Grace loves gets injured or killed- she must build her courage back up and with the help of her friends discover the truth about why her mother was killed and why there is a target on her back wherever she goes ? See How They Run was a tad slow as a read but it makes up for it with the adventure and spy style that author Ally Carter is great at doing as she has done it in her other series Gallagher Girls and Heist Society. See How they Run ended in a twist and a cliffhanger that I didn't see coming , so I am now looking forward to seeing what lies ahead for Grace with the new revelation she has been revealed too. The only downside for me was that the character of Grace - everyone treated her like she was a delicate flower and her character seemed a little whiny for me.
If you love Spy stories , Politics and Adventures then you will love the Embassy Row Series by Ally Carter.