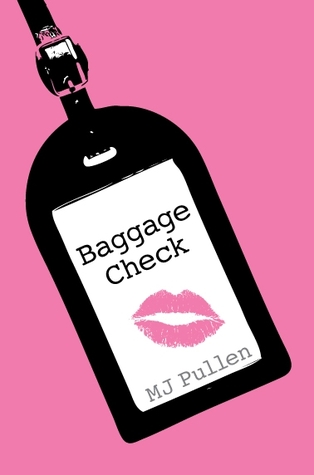 Review: Baggage Check - Book #3 The Marriage Pact - MJ Pullen - November 2013
To be completely

honest,

I opened this book with the hopes that it

was set

at the airport and I thought it would be about mistaken luggage or mixed up bags. Turns out though that Baggage Check is about middle aged Rebecca who is now thirty-five and one of her friends Suzanne. Rebecca hasn't been home for

years,

not since the guy she loved and has loved all her life ended up marrying one of her friends Marci. Ever since college, Rebecca has loved

Jake,

and of

course,

he

is happily married

to Marci who is now a famous parenting and lifestyle blogger. Rebecca lives her life in the air as an airline flight attendant and therefore doesn't have time to date or put roots down, this is her way to forget about her

past.

What happens though when the wedding starts to resurface old feelings ? Especially when she receives a phone call from her mother and has to detour to her small hometown where she was known as the girl whose older brother died in a car accident.

Rebecca arrives home to find her mother's home

condemned,

and her mother is a compulsive

hoarder,

and cat lady and her families life

are

crashing around her as her father is busy with his secretary - his new girlfriend. Back

home,

though it might be finally time for Rebecca's love life to start looking up as a new Sheriff has caught her

attention.

Is Alex

Chen,

the guy she needs to replace her feelings for

Jake?

Is this finally time for Rebecca to accept her life and move on from her dreams and settle for a reality she has never taken time out to

realize

is happening around

her?
Find out in Book #3 of The Marriage Pact series - Baggage Check by MJ Pullen.