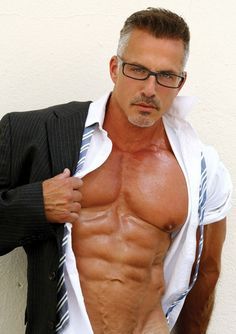 Review: Caught by My Best Friend's Dad - Julia Bryn - June 2015
You know how sometimes you are just in the mood for a little raunchy

read,

well I was and so flipping through my

Kindle,

I came across "Caught by My Best Friend's

Dad."

I have to admit I have always personally been a tad curious to what it would be like sleeping with an older man. Not like an ancient but someone in their 40's, of

course,

they would have to be H-O-T :P.
Growing up Stephanie has always had a major crush on her best friend's Dad known as Mr. Miller. She has no interest in the younger guys but

prefers,

the older man touch. She knows it's

wrong,

but she can't help it and wants her first time to be

special,

and with someone more mature than the high school and college boys she is used too. When Aaron Miller calls Stephanie to babysit, she jumps at the opportunity and sees this as maybe the night to get lucky. What will Aaron Miller's reaction be when he arrives home to find Stephanie on his bed and ready for

action?

We all have sexual

fantasies,

is sleeping with someone older - maybe a friend's Dad something you are

interested in?

Find out what happens to Stephanie and Aaron Miller in Caught by My Best Friend's Dad and a book that will get those juices pumping.