Notorious RBG: The Life and Times of Ruth Bader Ginsburg - Young Readers' Edition, the new adaptation of the best-selling biography for adult readers!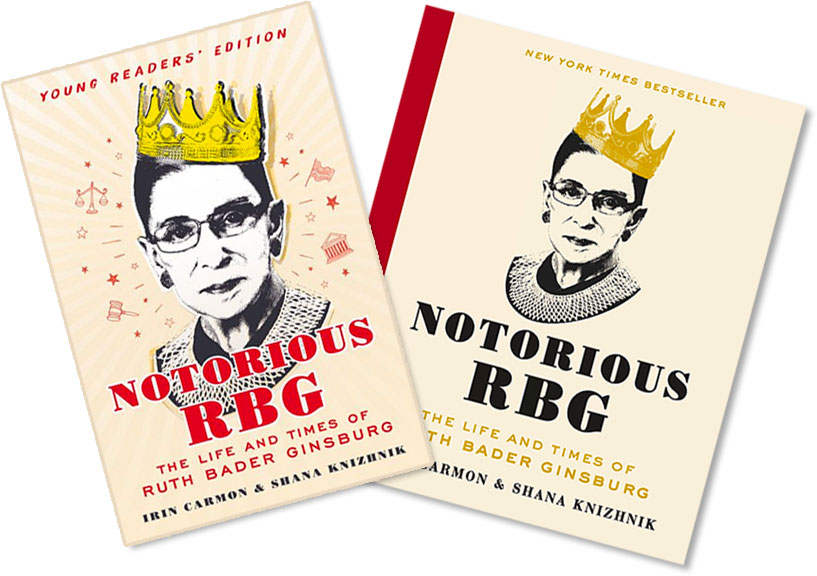 Ruth Bader Ginsburg made her name as a women's rights pioneer long before the world wide web, but nearly 50 years into her career, an unusual thing happened: a Tumblr page celebrating her as Notorious RBG went viral and the octogenarian emerged as a feminist cultural icon for women of all ages. The Tumblr page became the basis of a best-selling biography, which has now been adapted into a young readers' edition.

This entertaining and insightful young readers' edition mixes pop culture, humor, and expert analysis for a remarkable account of the indomitable Ruth Bader Ginsburg. Filled with photos – both of Ginsburg and examples of her pop culture influence – and featurettes on topics such as "The Jabot" and "How to Be Like RBG", this lighthearted yet informative book offers an excellent introduction for tweens and young teens, from ages 8 to 13, to the indomitable, heroic, and trailblazing RBG!