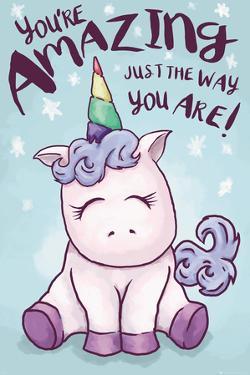 Review: Goodbye Unicorns - E.L George - April 2018
If you are looking for a story that will definitely A) tug

at

your heartstrings and B) may need you to grab a packet of tissues then Goodbye Unicorns is the read for you. This story

is based

on a true story about a little girl who was in love with Unicorns, for her - they were her happy place and if Unicorns existed then nothing bad could happen. This girl also grew up in a household where instability and dysfunction

were

key. Her mother a drug addict and her father in prison as well as her stepdad. The book starts off with

seven-year-old

Annika getting ready for her outing when she

noticed

her mother cold and passed out. She then leaves the house,

and

the DCYFs worker pops in and learns that Anika's mother is not sleeping but dead from an overdose. Soon we discover Anika now is losing her faith in Unicorns and with the power of social media and one social worker's plight to find the little girl a ray of

sunshine,

will encourage the world to make the little girl once believe in Unicorns. I have to admit, reading this story tugged at my heartstrings and in some places it did remind me of my childhood. The one thing that kept me going through the book was that I knew that the girl that this book

is based

on was eventually adopted and she got

an HEA

. If you are in the mood to read something different or have found yourself in the past enjoying stories by authors like Torey Hayden, then check out Erin Lee aka EL George as her books follow a similar suit.