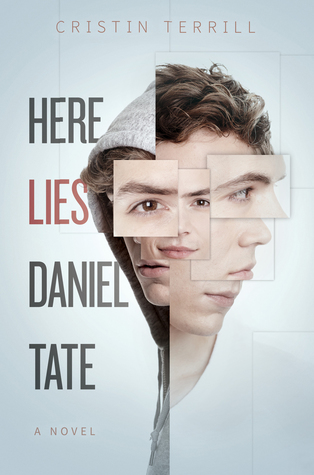 Review: Here Lies Daniel Tate - Cristin Terrill - June 2017
This
is a story about a con artist who decided to pretend he was someone else. The book starts with a young boy about sixteen-seventeen turning up in Canada and going into a group

home,

faking amnesia the boy starts to spin a story that he is, in fact, Daniel Tate - a rich boy who disappeared one

night when

he was eight years old and has never

been found

. Soon "Daniel" is picked up by older siblings Patrick and Lexi and thrown into the world of the Tates. As Daniel goes

along,

trying to keep up the

con,

he notices strange things happening and will discover that he has entered a world of secrets and lies and that everything is not as it seems. As "Daniel" starts to live his life as Daniel Tate, he discovers and stumbles on dark family secrets and in doing so sets out to find out what happened to the "real" Daniel Tate. What will happen when he discovers the dark truth and the way a family will bond together to keep the truth hidden and that all is not what it

seems?

I have to admit that this was a good read, but I felt a little letdown at the ending as I wanted to find out who the real identity of the boy pretending to be Daniel Tate was but that never came. I guess in a way though that the ending of Here Lies Daniel Tate was quite poetic too as it was like a circle of life -the start and the finish. If you love Teen thrillers and family secrets/

scandals,

then you will love Here Lies Daniel Tate by Cristin Terrill.