Today's VBT# is a new anthology out for all those mystery fans .... and to help celebrate the release of the novel, I have the man behind the famous Jack Reacher, blogging on The Phantom Paragrapher.
Synopsis: Love is Murder - Edited by Sandra Brown - Various Authors - June 2012
Go on vacation with

Allison Brennan's

Lucy Kincaid, where she saves a man from drowning, only to discover he is in far greater danger on land. Meet

Roxanne St. Claire's

"bullet catcher"–bodyguard Donovan Rush–who may have met his match in the sexually charged "Diamond Drop." Debut author

William Simon

shows us what happens when the granddaughter of the president of the United States is kidnapped.
And

Lee Child's

pitch-perfect "I Heard a Romantic Story" puts a whole new spin on Love Is Murder.

Bodyguards, vigilantes, stalkers, serial killers, women (and men!) in jeopardy, cops, thieves, PIs, killers–these all-new stories will keep you thrilled and chilled late into the night.

With original short stories from

Lori Armstrong, Jeff Ayers, Beverly Barton, William Bernhardt, Allison Brennan, Robert Browne, Pamela Callow, Toni McGee Causey, Lee Child, JT Ellison, Bill Floyd, Cindy Gerard, Heather Graham, Laura Griffin, Vicki Hinze, Andrea Kane, Julie Kenner, Sherrilyn Kenyon, Dianna Love, Jon Land, D.P. Lyle, James Macomber, Carla Neggers, Brenda Novak, Patricia Rosemoor, William Simon, Alexandra Sokoloff, Roxanne St. Claire, Mariah Stewart,

and

Debra Webb

, you won't want to miss this!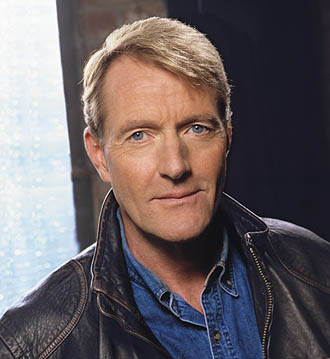 Guest Post : Lee Child - Author of the series "Jack Reacher".
I Heard a Romantic Story
I heard a romantic story. It was while I was waiting to kill a guy. And not just a guy, by the way. They were calling this guy a prince, and I guess he was. A lot of those guys over there are princes. Not just one or two a country. Families have princes. All kinds of families. They have princes of their own. There are hundreds of them. They have so many that some of them are twenty-five-year-old assholes. That kind of prince. And he was the target. This young asshole. He was going to show up in a large Mercedes sedan. He was going to get out of the backseat and walk about ten steps to the porch of the house.
Bio:
Previously a television director, union organizer, theater technician and law student, Lee Child was fired and on the dole when he hatched a harebrained scheme to write a bestselling novel, thus saving his family from ruin.
Killing Floor
went on to win world-wide acclaim. The hero of his series, Jack Reacher, besides being fictional, is a kindhearted soul who allows Lee lots of spare time for reading, listening to music, the Yankees and Aston Villa. Visit him online at
www.leechild.com.
For More Tour Information : Check out the Site :)