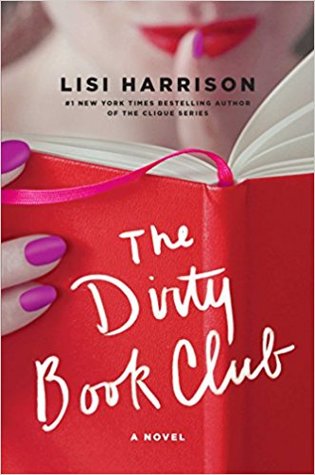 Review: The Dirty Book Club - Lisi Harrison - October 2017

Life can change in a split

second,

M.J knows that for certain when one decision led to her whole family

being killed,

and

her writing career suffered. Now she is about to move in with her perfect world-saving doctor boyfriend,

Dan

in a new

small town

. Here MJ meets Gloria - Dan's next door

neighbor

and the pair hit it off until a

tragedy

happens and Gloria's husband Leo dies suddenly. The book then jumps to the past where we learn that Gloria and her best friends have belonged to a secret group called the Dirty Book Club where they read Erotica and Dirty books and relate them to their lives. The club became a sisterhood,

and

they made a pact that once all their husbands had

passed,

they would pass on their invitation to the club and move to Paris. Each original member has chosen someone they think needs to take their place in the

club,

a chance for the next generation to form a life-long bond. Now MJ along with Addie, Britt,

and

Jules will share their triumphs and troubles and their random love of books or not. Over the course of the novel, each chapter focuses on a book and a letter written by the person who chose the book and will open readers and the new generation to the life of the previous members from affairs to family problems to children to friendships and secrets.

This

reminded me a mix of the Divine Secrets of the Ya-Ya Sisterhood mixed with Sisterhood of the Travelling Pants.

This

was also a change for this author as it was the first adult one of hers I have read as I knew Lisi Harrison from her series "Monster High" and "The Clique" which are both YA Series.