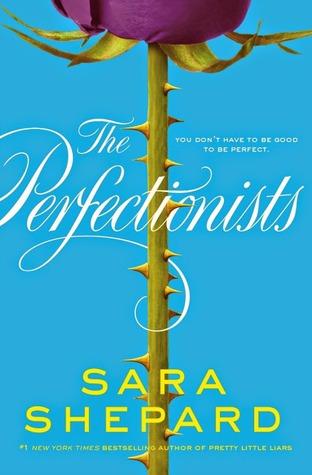 Review: The Perfectionists - Book #1 The Perfectionists Series - Sara Shepard - October 2014
Needing a new book series to get into after finishing The Lying Game or Pretty Little Liars ? Author Sara Shepard has released a new series called "The Perfectionists" which will also become a new TV series. In The Perfectionists, we have a film class and in that film class - five girls who are from different cliques and have nothing in common except a hate of one person came together. In the class, they talked about how they would get rid of him and make him pay for the different things that he caused and ruined their lives over. The place of the crime - Nolan Hotchkiss's house , the perfect scenario - the party , the way to kill him - a drug overdose. The truth though was that these five girls might have drugged him and drawn all over his face and photographed it - but they are not murderers but someone else saw something that night and know what really went down and are set to frame the girls. At the end of this book , the girls have a suspect - but what happens when he turns up dead and someone places the five girls at the scene of his murder ?
Who is setting these girls up and why are the ones to take the fall ?
Find out in this awesome new series by Sara Shepard and if it's anything like her other series - I know we readers , will be in for an intense and bumpy ride filled with thrills and lots of twists and turns. I am looking forward to reading Book #2 and seeing where the series take us.