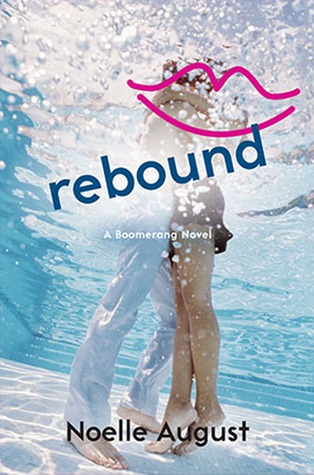 Review : Rebound - Book #2 Boomerang Series - Noelle August - February 2015
It starts with a costume party, where Alison Quick has been sent in from her father whom is planning to invest in Boomerang, to gather all the intel she can on the company and of course Adam Blackwood whom is the CEO of Boomerang. This would have been an easy task, but her ex-boyfriend Ethan and his new girlfriend Mia also work for Boomerang and in Book #1 where Mia tried to get back at Ethan - she set him up on a blind Boomerang Date and it turned out to be with Alison who at that stage was a newly ex-girlfriend - talk about awkward.
During the costume party, Adam as Zorro and Alison as Catwoman find themselves attracted to each other and due to both being masked, they don't realise who each of them are until they kiss and reveal their masks and then both their worlds start to crash around them. After a tragedy where we learn that Adam's wife was killed , he doesn't do dating and would prefer to live as a workaholic and Alison isn't keen on having her heart broken all over again - not by another Boomerang employee.
As the book goes along though, we see passion and sparks fly between Adam and Alison and readers can see where the story will end, but of course not without the argh moment where Adam learns that Alison has been sent to spy on him and he feels betrayed and hurt especially when Chloe's death is chucked back in his face . Can Alison prove to Adam that she wasn't the one to tell her father and that she loves him and that she never wanted to spy on him EVER ?
Can the pair prove to the world, that they aren't just another random "rebound" couple looking for a quick hookup to escape their lives and families ?
Find out in Book #2 Rebound of the Boomerang Series by Noelle August.