Caela Carter 'My Best Friend, Maybe' Book Blitz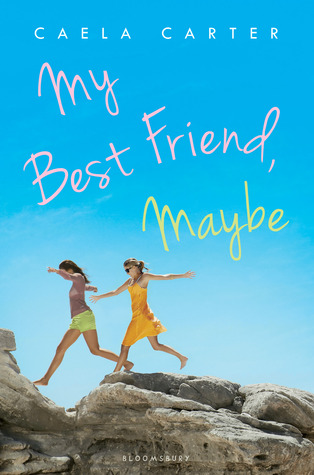 Synopsis: My Best Friend, Maybe - Caela Carter - June 2014
Colette has been bored and lonely ever since her best friend, Sadie, dumped her the summer before they stared high school. She tries to be perfect for everyone left in her life: her parents, her younger brothers, her church youth group, even her boyfriend, Mark. But Colette is restless. And she misses Sadie.

When Sadie tells Colette that she needs her old friend to join her on a family vacation to the Greek Islands, one that leaves in only a few days, Colette is shocked to hear their old magic word: need. And she finds herself agreeing.

Colette tries to relax and enjoy her Grecian surroundings but it's not easy to go on vacation with the person who hurt you most in the world. When the reason for the trip finally surfaces, Colette finds out this is not only a fun vacation. Sadie has kept an enormous secret from Colette for years...forever. It's a summer full of surprises, but that might be what Colette needs.
Goodreads Link: https://www.goodreads.com/book/show/18594344-my-best-friend-maybe?from_search=true