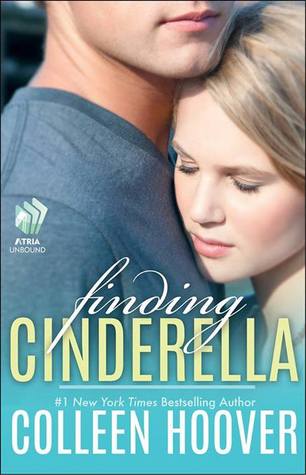 Review: Finding Cinderella - Book #2.5 Hopeless Series - Colleen Hoover - October 2013
One of my favourite series by Colleen Hoover was actually the Hopeless Books as I loved the whole storyline, so I was looking forward to reading Finding Cinderella but never at the time of release got around to it, so this book has been sitting on my Kindle app for 2 years now and this morning while waiting for my hospital appointment to hurry up, I decided to read it. In Finding Cinderella we are introduced to Dean's best friend Daniel and Sky's best friend Six. Neither of them believe in HEA's and love. The story starts off before Sky and Dean met and Daniel is hiding out in the maintenance closet as he has no 5th period scheduled and he meets a girl in the dark. The pair talk but never use each other's names , eventually their little meeting turns to them pretending to love each other and they sleep together. Then go their separate ways, one year later Daniel has just broken up with his on/off again girlfriend Val and meets Six - whose real name is Seven. Neither of them believe in love , but it seems that this might be the real thing as they both start to actually fall in love with each other. Something clicks in Daniel and we as the reader wonders whether Six is in fact the girl Daniel met a year ago as Six has only just moved back to town .
Has Daniel finally found his Cinderella or is Six - better than Cinderella ?
Find out in this quick read novella by Colleen Hoover. This book can also be read as a stand-alone as it doesn't affect the Hopeless series and Dean/Sky's story.