Review: Punk 57 - Penelope Douglas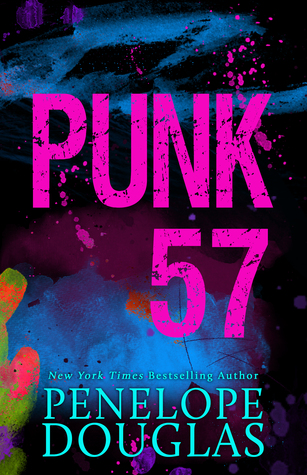 Review: Punk 57 - Penelope Douglas - October 2016
As soon as I read Bully by Penelope

Douglas,

I was in love with this author. So when she released a new one

who

had my

favorite

theme of penpals and

that whole friend

to lovers going on, I knew I had to read it. The book started out with a bit of background where we learned about how Misha and Ryen were placed together in a classroom project penpal

program.

The pair

continues

to write to each other right through the

year,

and then they take it to the next level and continue through the rest of their schooling. Fast forward to high school Misha is in a band and Ryen is out with her friends and they complete a

scavenger

hunt form. Ryen is not what Misha expected especially from her letters. Tragedy

occurs,

and Misha turns up at Ryen's school under a fake name.

This doesn't

go over too well as Ryen is nothing like her letters, in

fact,

she is as fake as can be and Misha aka Masen hates

her,

in

fact,

she is like the girls he tries to avoid. I did wonder what he was doing at the school at first, but as the story went

along,

we discover his sister

was killed

while running. I had another scenario running through my head with Annie's

death,

but I did get a little surprise in that last chapter when Masen's true identity

is revealed

. In Punk 57 it seems that everyone hides behind a

facade,

as Ryen has a dark secret

too,

one that no-one

knows about

. It has been three months since her best friend Misha stopped writing to

her,

and the consequences of that are starting to show through and her mask beginning to crack. Can Misha and Ryen save one another from their downward

spirals?

What will happen when their true identities and selves

are revealed?

Will the pair finally get their HEA's and acceptances that they have been searching for all their lives or will they discover that when you are the ones who truly care for you, you don't have to be what you think they need - you can simply be

yourself?

I did enjoy Punk 57 but felt a little

let down

by the whole sister/mother angle and had hoped for a bit

more,

but overall Punk 57 was a great read which did get me thinking about Penpals and what it would be like to have some.