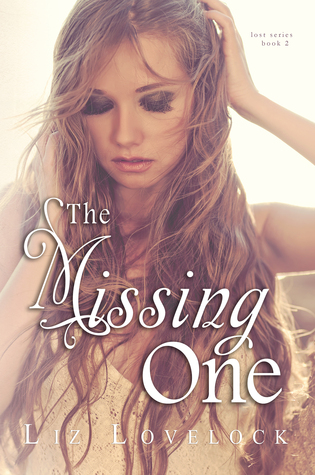 Review: The Missing One - Book #2 Lost Series - Liz Lovelock - Oct 2015
For three years Melodi had thought that she had lost the one thing in her life that was most important to her - her other half, her twin sister Abby when she disappeared from the face of the earth leaving behind a fiance Jacob. Now she is back and Melodi has alot of questions for her , especially since she has in tow a little girl which is Melodi's niece. Where has Abby been all these years and why did she let her family believe she was dead ? Turns out that Abby's ex boyfriend Jacob was an abuser and liked to control Abby's every move and once she discovered she was pregnant she knew she had to get away, so she did with the help of Blake - a policeman and someone a lot closer to this story than she realised. Now they are back and Melodi herself is pregnant with twins , but what will happen when Jacob realises that they are back and has wormed his way into Melodi's partner Cole's family using his manipulative charm and Cole's sister Athena ? Can Melodi and Abby ever escape from Jacob's torment and torture/mind games ? Or will they stay lost in his games forever ?
Find out in "The Missing One" by Liz Lovelock today.
This book is perfect for those who love Romantic Suspenses and Thrillers and missing people coming out of the woodwork.