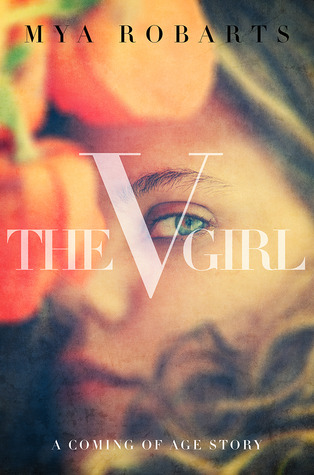 Review: The V Girl - Mya Roberts - July 2014
As a reader, there are so many new books coming out each week that you end up with a list that you keep meaning to read and then one day , the opportunity presents itself and you finally get around to reading that particular book and crossing it off your list only to add more constantly. For me , one of those books on the list was The V Girl by Mya Roberts. As a fan of The Handmaid's Tale by Margaret Atwood ,a book I had to read for sixth form English. The V Girl stood out to me as something similar , as they are both set in a post-apocalyptic world where the females as soon as they turn 18 are signed up to become objects of sex and enjoyment for the soldiers fighting the wars. Which like in The Handmaid's Tale - the females were taken to become sexual objects for the Soldiers in the Red Coats. In The V Girl , we meet Lila who is currently a Virgin and is nearing the age and the day where she will be given to the soldiers to take their turns with her. As a virgin, she realises that she has been left with two choices only - to hold onto her virginity and then have her first sexual experience as Rape and forced , or find someone she cares about and knows is nice deep down and lose her V card to them before having to embrace the life ahead of her. Lila picks the second route with her friend Rey , but he's too much of a gentleman and it seems that one of the new Accord Cops Aleksey has his eyes set on Lila. Will she get a HEA or at least a nice sexual encounter or will the timeframe and opportunity close on her which will mean that she has to embrace the fate of those that have come before her - including her very own mother ?
Find out in The V Girl by Mya Roberts . A book that is quite Edgy and contains Rape , Sexual Abuse and Sex scenes and one I recommend as an 18+ read.