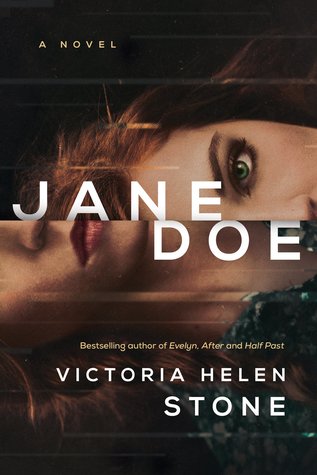 Review: Jane Doe - Victoria Helen Stone - August 2018
After reading a lot of romances lately, I felt in the mood for a mystery type novel. Jane Doe turned out to be more of

romantic

suspense fuelled with revenge. In this

book,

we meet a sociopath whom we only know as "Jane Doe

."

Jane's best friend Meg has died after committing suicide. After

receiving

a letter from Meg before she died, Jane decides to kill the one person who took away the only thing she ever loved - her best friend,

Meg

. So Jane goes on leave from work and gets a job at the company that Steven works at and sets her plan into motion and seduce him. During this time, she also runs into an old friend Luke

who

knew both her and Meg. We read as we can see that despite her sociopathic tendencies that Luke is a good guy and maybe will help her to move on from Meg and replace her love for Meg to Luke. Of course, she won't rest till Steven is either dead or ruined.

This

was a slower read than I thought it would be but was still good and

I was so glad at the end when

Jane exacted her revenge on Steven as I hated his character as well. He was such a jerk and hypocrite. He is also the type that

gives

Christians bad names. If you are in the mood for a bit of a suspense novel, then check out Jane Doe by Victoria Helen Stone. For those who don't

realize

Victoria Helen Stone is the pseudonym for the romance writer Victoria Dahl.