Review : Girls of Paper and Fire - Natasha Ngan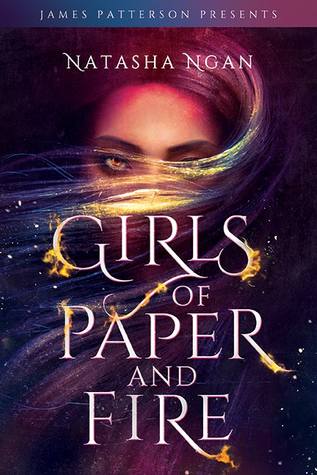 Review: Girls of Paper and Fire - Book #1 Girls of Paper and Fire Series - Natasha Ngan - November 2018
As a fan of books like The Selection and

Wither,

the premise of this book made me want to read it

especially

as I love harem stories too. With eight girls being chosen as part of a selection process - the Paper caste to serve the king for his sexual needs. Seven years ago when Lei was

younger,

the king's guards raided her hometown and stole her mother away. Since then she has hated the King and what he stands for with a passion. Now seven years later, the King's guards are back in their village,

and

they want her - the girl with the golden eyes to serve on the King's Harem. Lei is not the type to go down without a fight as we read as she is strong-willed and stubborn at times. Too much though as she ends up on the wrong side of the King. We learn the King has a wife,

but

no-one has seen

her,

I was hoping that we could catch a glimpse and it may have been Lei's mother - that's my theory,

but

we never hear about it in this book -

may be

the next one. I have to admit the other thing that drove me to read this book was that the cover is adorable. Girls of Paper and Fire did surprise me as I didn't think I would love it so much but with the twists and turns and added surprises throughout the way meant I loved it and am hoping we get

the next

book. Also for readers who are looking for a bit of

diversity,

we have represented the Asian Culture and GLBT aspects in Girls of Paper and Fire by Natasha Ngan.
P.S – This was another James Patterson Presents novel.