Review: The Fandom - Anna Day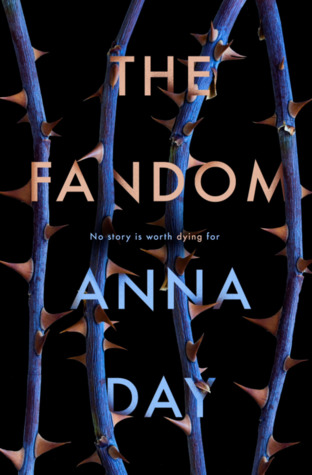 Review: The Fandom - Anna Day - January 2018
Imagine your

favorite

book?

Now imagine if you got stuck in it and the only way to get out was to pretend to be one of the

characters?

Now imagine if you knew the only way the book would finish is if you

died?

Would you still go along with

it?

Violet,

Alice,

and

Katie along with Violet's brother Nate are dressing up for

Comic-Con

as characters out of a popular book and movie "The Gallows Dance" as the two main actors/actresses who play main characters Rose and Willow are going to be at

Comic-Con

. While at

Comic-Con

, there is an accident and the four of them wake up in the

Colosseum

and discover that they are part of The Gallows Dance world and worst of all - they have just gotten the main character Rose who was supposed to be the heroine in the story and who saves the day killed. Now Violet must rise to the challenge and take the

lead

of the story she knows so well so that her friends and herself can return to the 'real world". The thing is though that they have to be careful as they don't want to get themselves killed in this world as it may have repercussions in their actual reality. Friendships will be tested in this book as some of them start to fall in love with the characters and think that maybe life here wouldn't be too bad. I found this quite a fun read as it got me as the reader thinking about what would happen if I was to get stuck in the world of some of my

favorite

books. I did also find it funny when they mentioned in here that all

the

heroes of Dystopian novels have funny names - Gale, Four, Peeta and now Willow and Ash.
If you love Fantasy, Fan Fiction and Fandoms then Anna Day's Debut novel "The Fandom" is the read for you and one book you won't be able to

put down

and will leave you wondering "Could You Survive "The Gallow's Dance

"?