Review: As Long as You Hate Me - Carrie Aarons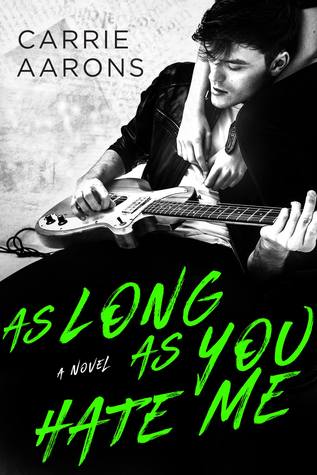 Review: As Long As You Hate Me - Carrie Aarons - December 2017
Before Dean was the

rock star

the world

knew,

he was just a smalltown boy and the love of Kara's life until he moved to Hollywood and got caught up in the fame and fortune and broke her heart. Years later, she still hates him and doesn't listen to his music even though she knows that when he does sing -his lyrics are all about her. Now ten years later, he is back in town for our

friend's

wedding and with a proposal of his own. He wants Kara to become his fake girlfriend and eventually

fiancee,

and he is in some deep trouble

himself.

Dean has become the poster boy of some accusations of rape. I thought this issue was timely as the world seems to be caught up in the frenzy of the #metoo issue. Not that some or the majority of

accusations

are

real,

but there

is

a minority that

is

lies and slander, which is the case for Dean. Can Kara help clear Dean's

name,

even if it means having all those repressed emotions and memories come bubbling to the surface and having to relive some of her worst

times?

Will this fake relationship turn into something real for the pair of them when the lines of what is a

fake

and

real

start to

blur?

Find out in this Second Chance Rockstar Romance - As Long As You Hate Me by Carrie Aarons coming to a bookstore this holiday

season.


Goodreads Link - https://www.goodreads.com/book/show/36458701-as-long-as-you-hate-me