Review: The Secret Mother - Shalini Boland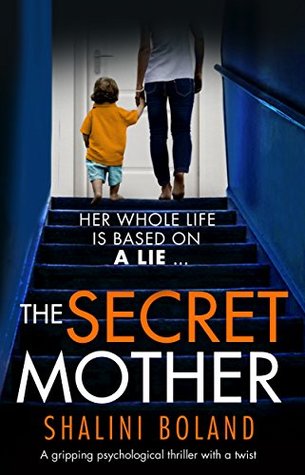 Review: The Secret Mother - Shalini Boland - November 2017
In the mood for a

psychological

thriller?

I was in the mood after reading some romance novels to read

something

a bit more intense and darker. The Secret Mother is an upcoming thriller that starts with Tessa Markham arriving home from the

cemetery

where she was visiting her two children's graves to find a boy sitting

on

her

kitchen

counter with the door unlocked. She has no idea how he got there or who he is. The little boy is calling her "

Mummy."

Tessa calls her ex-husband Scott who evidently calls the police and soon despite Tessa telling the

truth; she

is labeled

as a child abductor of

five-year-old

Henry Fisher. As the press

continues

to paint Tessa in a bad light and make her look like the crazy

one,

it is up to Tessa with the help of her

next-door

neighbor

Carly who has not-so-good intentions but will help her uncover the truth nonetheless. The Secret Mother will lead Tessa to the hospital she gave birth to her twins at and uncover some dark secrets of what happened that night and the truth behind what happened to the second twin she gave birth too. The Secret Mother was a good

thriller,

and I had an idea where the story was going to lead. Being a British thriller, the pace of the story was a tad slow for my liking.