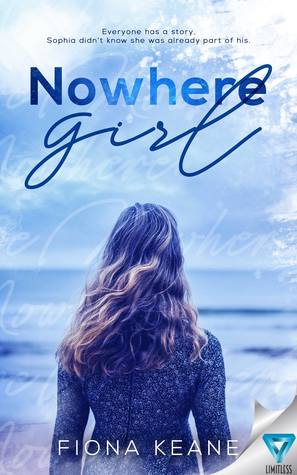 Review: Nowhere Girl - Book #1 Foundlings - Fiona Keane - December 2017
Sophia's mother is dead,

and

she has been sent to live with her Aunt Jules. We learn briefly throughout the book that Sophia's mother

was killed

tragically

and that it has left scarring emotionally on Sophia. She misses her mother and wants her back, which of course I don't blame her. It also shows that she is counting down

until

her 18th birthday. This part got me a little confused as I wasn't sure the reasoning behind her counting down. Was it a trial date or something

else?

Sophia starts school and hopes to fly under the radar but of course being the new girl at school and a stunning one at

that,

she will be anything but invisible. In

fact,

she will attract throughout the book

many guys

fancy and create some new girlfriends. Sophia's love interest in Nowhere Girl is Jameson

Burke,

he is the type of guy all the girls want,

but

he doesn't date or let anyone close.

However,

that is about to change as he starts to want to get to know Sophia and create a bond with her. How can Jameson form a relationship with Sophia when he too is hiding a dark

secret?

Find out in this fast-paced YA/NA crossover romantic suspense and to give readers a heads-up it does end on a cliffhanger.

Needing a new author to discover?

Check out Nowhere Girl - Book #1 in the Foundlings series by Fiona Keane today.