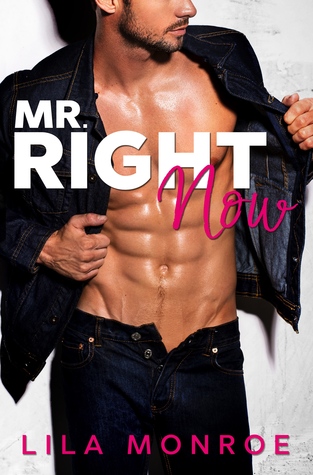 Review: Mr Right Now - Lila Monroe - July 2017

After finishing The Wild by

K.Webster,

I decided that I needed something a bit more light-hearted so went with Lila Monroe's

Mr.

Right Now as I knew Lila Monroe would make me giggle. Maggie is nearing her thirties and living back home with her parents in the

small town

that she grew up in with her tail hanging in-between her legs.

Maggie had dreams of making it big in New York with her cakes and her dream of opening a bakery and was doing well until Sunny - a former baking reality TV star decided to open her bakery just down the road from Maggie's and steal all her clients and customers as who wants to go to a nobody when they can get their baked goods from a celebrity wannabe.

One of Maggie's

specialties

is cakes and weird and wacky is her middle

name.

When one of the jobs turns out to be a mistake as she thought it was a bachelorette party, not an upscale engagement, she is left with a 40 inch cock cake complete with squirting semen icing and to make it worst she is now in the company of her childhood crush and next door neighbour - Drew Delaney.

Growing up Drew was part of a boy band in the 90's a bit like One Direction or Big Time Rush. One thing leads to another and

Drew,

and Maggie hit it off and starting dating and trying to make up for lost time. However what will happen when both Drew and Maggie

are given

an opportunity that will

revitalize

both their

careers,

even though it will separate them - will they take it as Drew was just a

Mr.

Right Now or will Maggie discover that she

wants to be Drew

to

her Mr. Forever and not a Mr. Right

Now?

Find out in this fun romantic comedy by Lila Monroe which contains cock cakes, laughs, romance and 90's pop references.